The Working Life | Art of the Informational Interview | Resume Workshop | Workshop Schedule
The Working Life
This two-part conversation with Ralph Lewin, Director, Cal Humanities, and Alison Mudditt, Director, University of California Press, and Katharine Zalewsky, Chief Counsel California Department of Industrial Relations, addresses the evolving nature of work in our contemporary moment and the transformation of the culture and environments of work. The panelists also reflect upon their own paths from education to careers.
Art of the Informational Interview
This infographic, derived from Debra Behrens' presentation, defines the informational interview, explains its purpose, and suggests contacts to help you get started.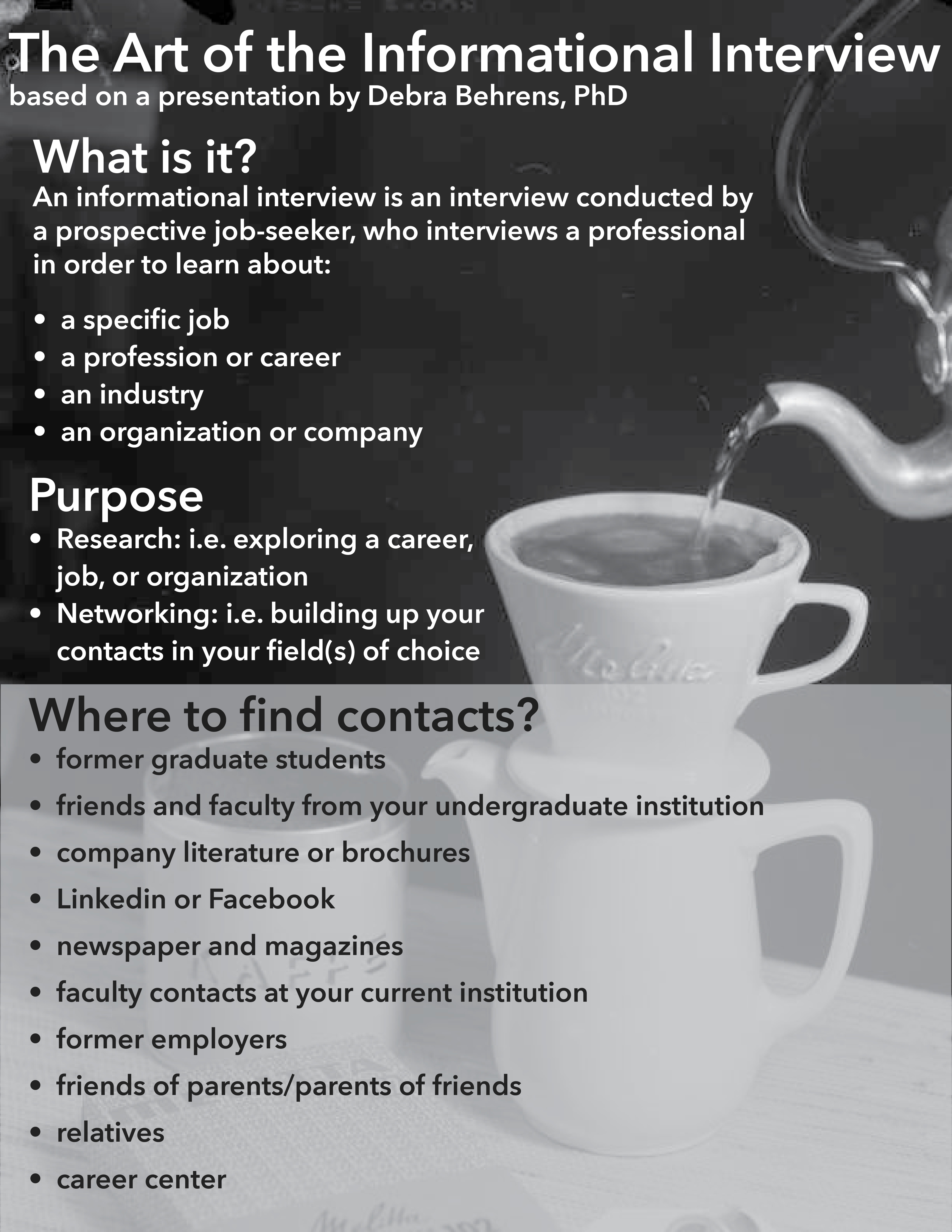 Resume Workshop
In this hands-on resume workshop, Jared Redick provides the tools for reconceiving a CV as a resume.
Workshop Schedule