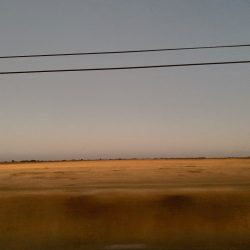 Kelly Anne Brown
UC Santa Cruz, 2011
Literature
Current Title
Associate Director, UCHRI
Previous Title
Research Programs Manager, UCHRI
Salary
$118,000
I read and write lots of emails, oversee giving away lots of research money, think big about systemwide and international humanities research programs, and then try to make beautiful and impactful "things" on a budget. 
I'm always surprised that no one asks me: What should I ask you that I haven't already asked? Do people feel insecure about not wanting to admit that not only do they not have the answers, they don't know all the questions? I think it may also speak to how people conducting info interviews don't fully take advantage of the conversation as an opportunity to conduct in-depth research with someone who is very much an expert on the topic. I usually prompt my interviewer to ask me the question. I know I've asked versions of this question to potential employers in job interviews, and find it fascinating to hear who spills the beans-–whatever the beans are–and who tows the party line. 
I think the reasons that I've stayed in my position have changed over time. At times I'm here because of my commitment to the mission of the UC, and to supporting research in the humanities. At times I've stayed because I work with an amazing team, both within UCHRI and across the system. The Humwork community in particular has kept me engaged for many years. And at times, well, it's a bit more amorphous. I'm just about at the 10-year mark for my tenure at UCHRI, and I think it's a good time to reevaluate this question. 
Pre-PhD Kelly: I have two things to say, and they're related. Part of me wants to implore you to get a serious side hustle ($$) and sacrifice all free time so that you don't have to take out the student loan debt I'm carrying now. But I also know how personally crushing that would be. And I know I would definitely say: fucking get over the imposter syndrome already. You deserve to be there as much as anyone does, and instead of hiding all your administrative interests and experience, be more proactive and creative about how it informs your doctoral studies. Also: talk to more people and be more open about all of this.
For me, learning how to do the kind of in-depth, comparative research and analysis of a Literature program has been one of the most important aspects of my training. I also think that my ability to work on one project, for many years, with minimal direction but high, well-defined (by myself and my mentors) expectations, and with lots of competing demands is a skill worth touting more often.
I'm curious to speak with other mid-level managers who found themselves at a sort of professional crossroads, and learn how they navigated their interests and opportunities.
No serious negotiation, sorry to say. But I've learned how to ask for raises, thanks in part to the network of women across the UC system doing similar kinds of work. 
Student loan debt?
My student loan debt has guaranteed me lifetime access to the six figures club.