As we were planning the terminal Humanists@Work workshop, we asked current and former advisory committee members to reflect on what the initiative means to them. Here's what they said about the initiative that they helped lead.
Maiko Le Lay
Critical Dance Studies, UC Riverside
2017–18 Advisory Committee Member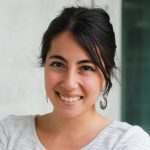 Humanists@Work gathers Humanities PhDs from all UC campuses who all have amazing research and academic skills. But, for once, humanists do not meet to discuss their research or amount of grading, nor to compete for the only grant available in their field. Humanists@Work events and community are spaces where it is okay to let go of your frustration about the lack of funding in the humanities. But they are also spaces of hope, and of future career and new life possibilities. Graduate students with brilliant new ideas come together and—through talking, moving, meditating, and thinking—build a new kind of community: one that is critical and strong enough to say, "academia might not be for me after all." With the help of the UC Humanities Research Institute, PhDs are given the opportunity to find new pathways and transfer their academic research skills to adapt to a different work environment. And, shout out to the Humanists@Work crew and previous advisory committee members for making the spaces more diverse and inclusive. As a female international student, this means a lot to me!
Dana Linda, PhD
Comparative Literature, UC Los Angeles
2015–2016 Advisory Committee Member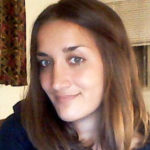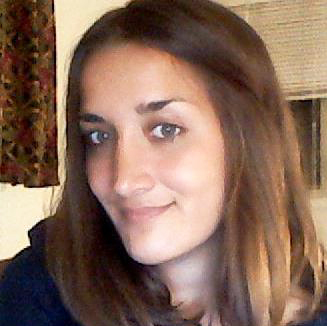 When I first entered the David Brower Center with a colleague in 2014, my barometer for measuring professional success was limited to whether or not I could secure a tenure-track position. Reflecting on the full-circle journey post degree, I return to this starting point with a more expansive interpretation of the humanities PhD and its growing necessity beyond university knowledge hubs. Humanists@Work has provided a vibrant theoretical and communal foundation for reimagining our individual and collective identities as academics connected to diverse institutional and intellectual practices of work. I expect even greater things to come as the initiative continues to evolve and blaze new trails in career transition planning for UC graduate students.
Christina E. Green, PhD
Ethnic Studies, UC San Diego
2015–2016 Advisory Committee Member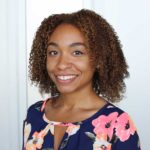 Humanists@Work, as an initiative, has been beyond helpful in providing graduate students in the humanities and social sciences with a space to explore their interests in careers alongside and outside academia. As a member of the very first advisory committee, I was thrilled to be surrounded by other graduate students who had the same questions and concerns regarding life and work beyond academia. With the support of Kelly and my fellow committee members, I gained the confidence to imagine a life outside of academia as well as examine careers that provide a better work/life balance in which the skills I acquired in graduate school would still be appreciated. I am sad that the initiative is coming to an end, but I am also proud to say that I was a part of an initiative that assisted hundreds of graduate students in discovering different career options whether inside or outside of academia.
Jeanelle D. Horcasitas
Literature/Cultural Studies, UC San Diego
2017–18 Advisory Committee Member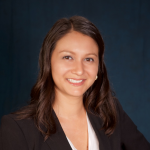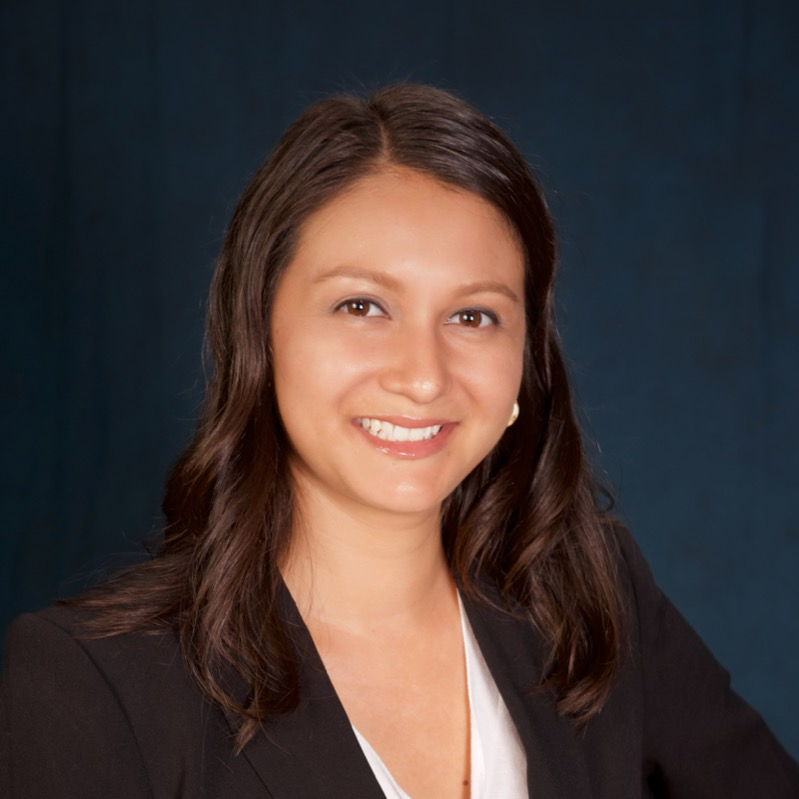 I first heard about Humanists@Work in 2015 when I attended the workshop in San Diego. I was finishing up the first year of my doctoral program at the time and did not know what to expect. It had been a whirlwind trying to form my committee, take my courses, and survive graduate school. So when I attended this workshop, I immediately fell in love with how unique and exciting it was. From the amazing panelists on Stories from the Field to Jared's Resume Studio, I knew I had found a special community of people and support I wasn't getting from my program. I specifically remember Debra Behrens's talk and learning that I could search for "storytelling" jobs! It all felt like a dream come true to know that my future didn't have to stay on the traditional academic path. From then on, I made it my mission to attend Humanists@Work each year so that I could continue to grow and learn. Seeing the Humanists@Work community today, I must say it has truly evolved into an amazing network of people. Ultimately, what I value most about Humanists@Work are the friendships and community that I have gained from my experiences at these workshops and the continued dialogues on the videos, blogs, and podcasts from the website. I have learned to value my academic training, but also to recognize that what I do in the academic world is something that can be appreciated outside of it as well. I am inspired by Humanists@Work and hope to continue it's legacy by encouraging others to think about the unlimited possibilities they have as humanists!
Rebecca A. Lippman
Comparative Literature, UC Los Angeles
2016–2017 Advisory Committee Member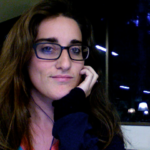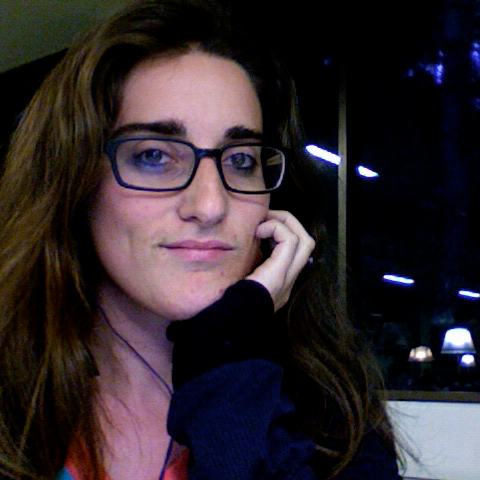 Throughout my degree program the Humanists@Work community has served as a space in which I have actively contemplated, rehearsed, and loudly articulated my own value. Thanks to this UC-wide engagement, I will leave graduate school with the ability to clearly communicate the meaningful contributions that I have made to the university from the multi-faceted position of employee, critical scholar, administrative advocate, and mentor. I also carry with me a community of people who desire to actively challenge expressions of knowledge, share in the construction of meaning, and embrace an openness to a variety of possibilities.
Anna Finn, PhD
English, UC Irvine
2013–2016 UCHRI Graduate Student Researcher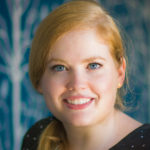 It was transformational for me to be a part of Humanists@Work from its inception because when we began there were so few people really taking career diversity for humanities PhDs seriously. The initiative has always been forward looking and in so many ways, it gave me my own future back. The deficit culture of academia that punishes and blames individuals for systemic failures had taught me not to hope. The life I have now and the choices I have been able to make wouldn't have been possible without the experiences I had working on the initiative and the warm and talented community that Humanists@Work built. It changed my life and I couldn't be more grateful.
Sowparnika Balaswaminathan
Anthropology, UC San Diego
2016–2017 Advisory Committee Member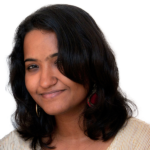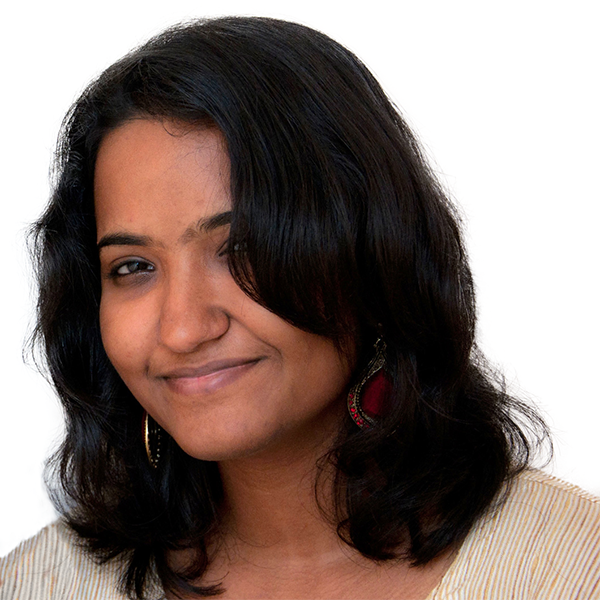 The year I came back from my fieldwork, I was feeling exhausted and pessimistic about my future in academia. Part of me was wondering if this was even a space I wanted to be part of, and the other thought that even if I wanted to, I would not be able to find a viable career in it. I applied to the Humanists@Work Sacramento workshop on a whim—I wanted a break from the monotony of being a teaching assistant and a break from the campus that had symbolized my hopes but now stood for confusion. And also, I had never been to Sacramento! What unfolded over the next two years was a series of meetings and a network of supportive members who revitalized both my interest in academia and showed me that the future was not ONE thing or NO thing, but so many things. Basically, Humanists@Work is like drawing the Eight of Swords. You realize that the culture of the university makes you think in limited ways when it comes to your own future even though it encourages you to think in infinities for everything else. So thank you, Humanists@Work, for giving me time that I thought I did not have, a community I did not know existed, and a future that looks infinite.
Helga Zambrano
Comparative Literature, UC Los Angeles
2014–2015 Advisory Committee Member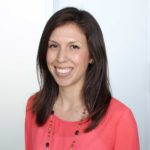 Humanists@Work has welcomed me into a vibrant UC-wide network of compassionate intellectuals, mentors, creators, and advocates. Because of my engagement with this community, I feel empowered to communicate the value of my humanities PhD training as an integral part of my professional and personal growth; it is an enriching form of training that can transform, challenge, and shift workplaces and communities in tremendous ways. Humanists@Work's values in collaborative work, visibilizing diverse forms of labor, and building communities has helped me to envision new ways to be a scholar, a teacher, a mentor, a writer, and a musician. Because of Humanists@Work, I have learned the value of working with and celebrating alongside my diverse communities so that I may build holistic and healthier forms and spaces of working and creating.
Erica Lee, PhD
History, UC Berkeley
2016–2017 Advisory Committee Member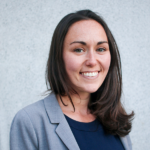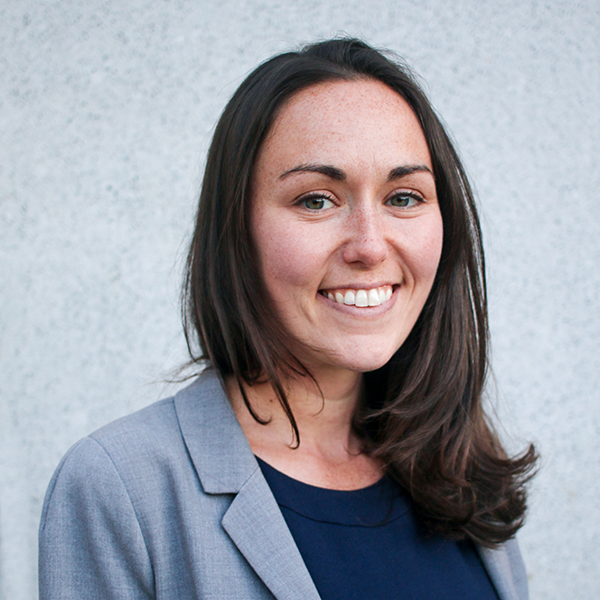 Humanists@Work rigorously rethought the purpose of doctoral education in the contemporary United States. That alone made the program exceptional. Yet it also provoked students, faculty, administrators, and PhDs to honestly discuss why so many PhDs incurred tens of thousands of dollars in loans to complete their degree, why so many could not make a living wage while teaching full-time in America's best universities, and why academic employment grows more precarious every year. That made the program home to some of the most honest conversations in the UC system. Thank you.
Simon Abramowtisch
UC Davis, English
2015–2016 Advisory Committee Member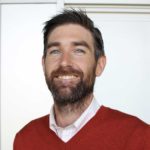 If humanistic knowledge falls to the ground in an empty library, does it make a sound? For me, at its core Humanists@Work engages with this question—about the audiences and impacts of the humanities. The initiative certainly aims to support career development for humanities graduate students in an age of precarious employment in the university. But I've always felt—and worked under the assumption—that Humanists@Work provoked far more fundamental questions and possible answers about what we who study, teach, and write about the humanities do, about why we do it, and about whom we do it for. As the late, great literary scholar Barbara Christian once asked, reflecting on the state of black feminist criticism: "What do we want to do anyway and for whom do we think we're doing it?"
Meg Sparling, PhD
UC Davis, English
2016–2017 Advisory Committee Member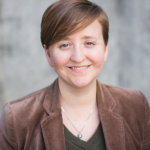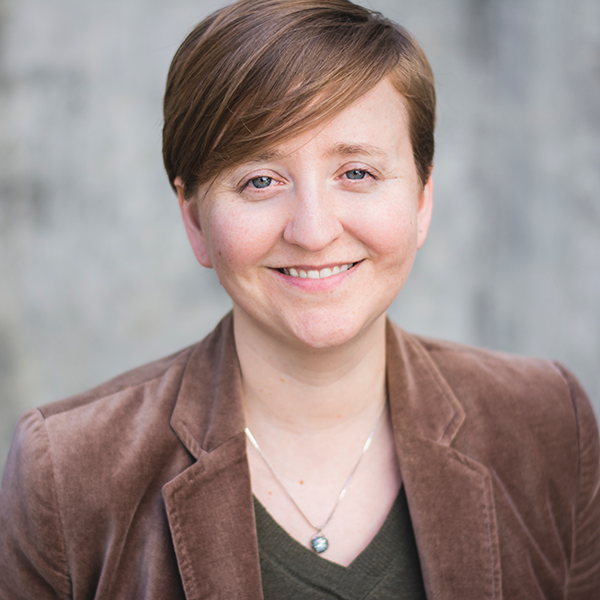 Humanists@Work gave me the ability to take control of my professional identity as a humanities PhD at a time when I was struggling against the identity that my graduate program could offer me. I found in Humanists@Work a supportive and dynamic community and access to a set of resources and practices that helped me immensely as I made the transition from grad student to PhD professional. But most of all, Humanists@Work allowed me to find myself again. Thank you!